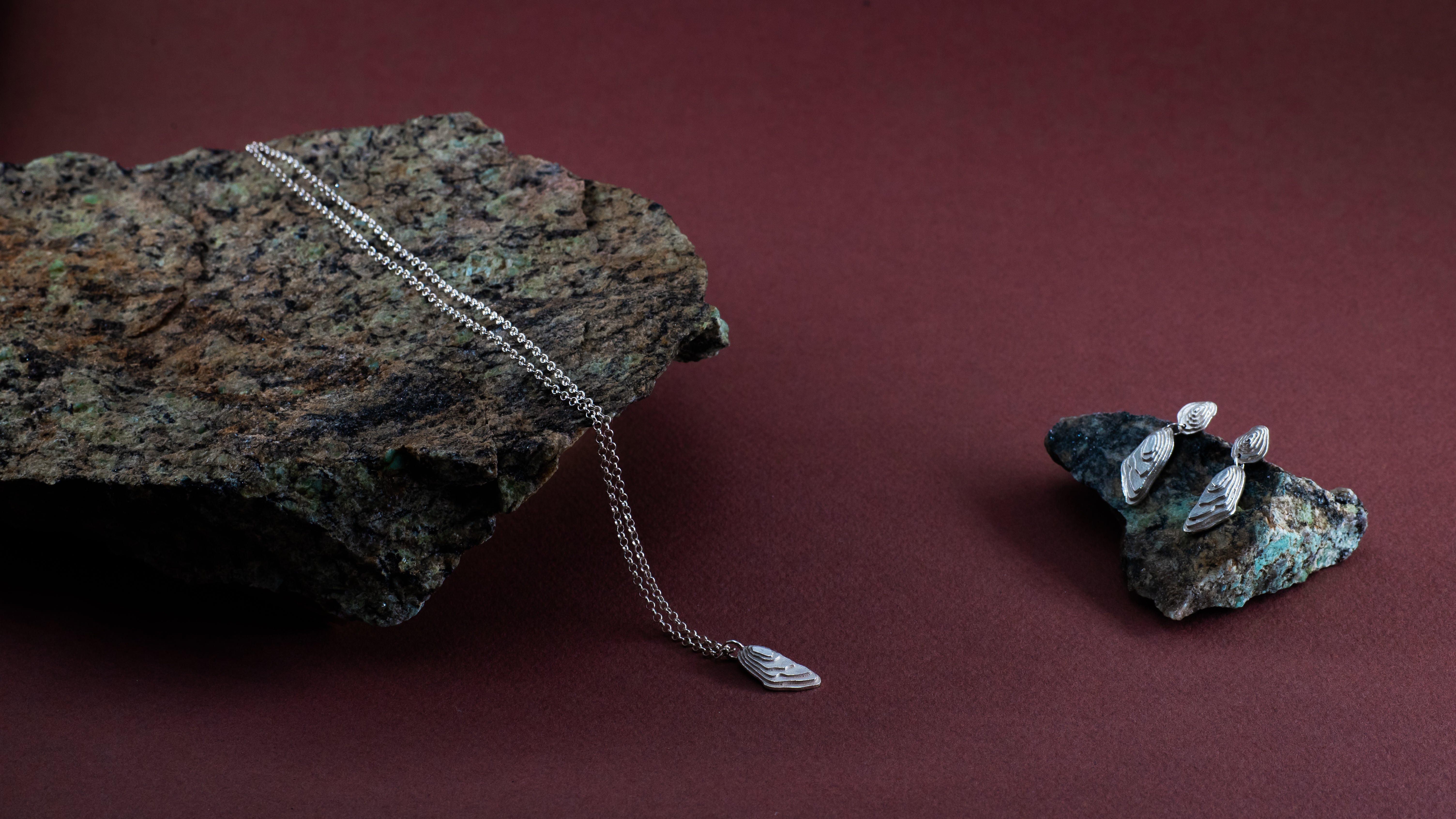 Tunturi Silver Jewellery
Reaching the summit, listening to the silence and gazing at the surrounding fells basking in the midnight sun. A tired body after a hike and a thought of feeling small in the universe.
Tunturi (duottar in Northern Sami) is a jewellery collection inspired by nature in Lapland. The collection portraits three fells of Lapland, Saana, Kesänki and Noitatunturi. Each jewellery is a topographic map of the specific fell.
For each Tunturi jewellery sold Vuolas donates 10€ to the Finnish Natural Heritage Foundation's conservation areas in Lapland.